As our company name says, we are a taxi and with that, we can always provide the pleasure of boating and benefits and get to your desired destination.
Half-day excursions are an option for guests who have come to relax and try something new. This is a great way to spend your afternoons.
Our all-day private excursions are for guests who want to fully enjoy themselves and not think about anything important. Your only task is to enjoy.
We are a small family business that started in 2018. Before starting work we always loved to explore the coast of Šibenik and it always surprised us with its beauty. The sea has always attracted us, both me and my father, so we came up with the idea to offer excursions and taxi services at sea.
You can also, if you have a driver's license for a category B boat, rent one of our boats and explore on your own.
On this page, you can see our offer and book it in a few simple steps.
Our fleet to choose from and rent
Something about our mechanical part to which we give a lot of passion and love.
Of course, if you have a B-category boat driver's license, you can also rent one of our boats here.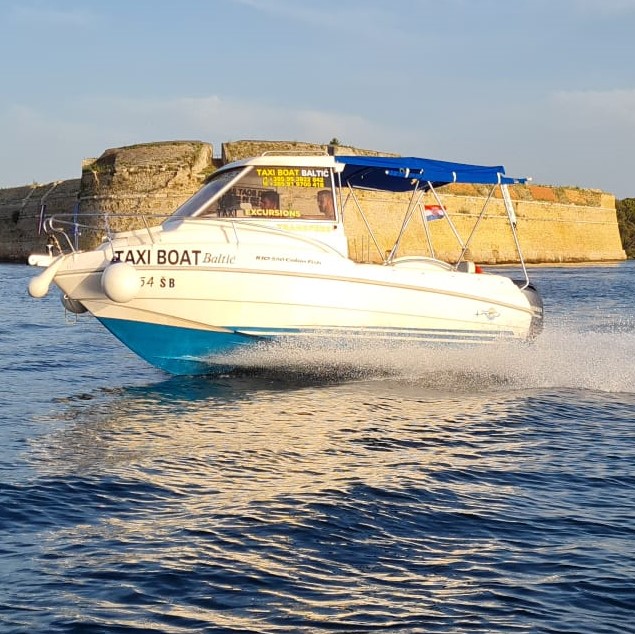 An Italian-made speedboat that accommodates 5 people + driver provides convenience but also fun through speed. A strong and reliable Yamaha outboard engine of 130 horsepower, provides safety but also fun.
An American speedboat made to withstand everything. Attractive looking with a large sundeck, it provides comfort and fun with its new 220 hp Hyundai internal diesel engine. It can fit 7 people + a skipper.
Another speedboat of the Italian production of the open type, which with its stability at sea and the reliability of the Yamaha engine of 130 hp guarantees an unforgettable day at sea. It can fit 7 people + a skipper.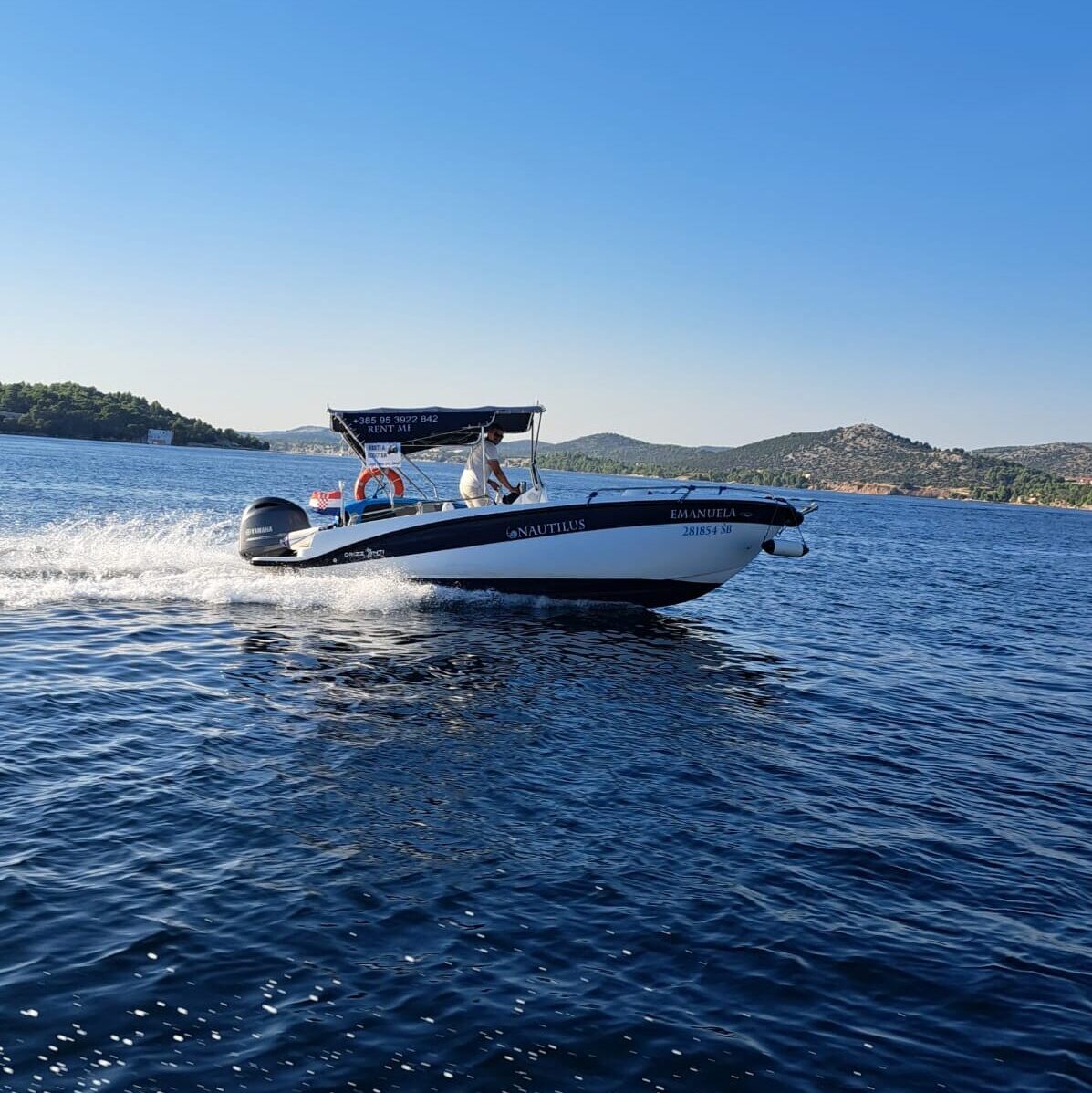 Orizonti boat and their boat Nautilus, which is one of the best-selling small speedboats, paired with a reliable 150 hp Yamaha engine, allows you to enjoy. This 6.7m long boat will give you comfort and fun.
Our mission is to show our coast and provide nothing but pleasure through our services
Our vision is to increase the overall quality of service in the Šibenik area with the precision and quality of maritime services.
Our goal is to make punctuality and high-quality maritime services the standard on the Croatian coast.