A1 category driver's license required
B category driver's license required
Knowing our region, culture, and transport connections, we noticed that people lack mobility through our city and its surroundings and that cars fill our city during the summer months. Also, the high heat in cars during the summer months can reduce the city experience. Therefore, we decided to expand our offer and allow people to move independently and very flexibly through the city with our motorcycles. Motorcycles give an extra feeling and a better experience in touring Šibenik and its surroundings. So a large number of local people use motorcycles for their daily mobility, so we noticed that our guests need the experience that our local citizens have.
Powerful yet mobile scooters that will meet all your requirements and give you the real pleasure of driving but also the experience of the city and its surroundings.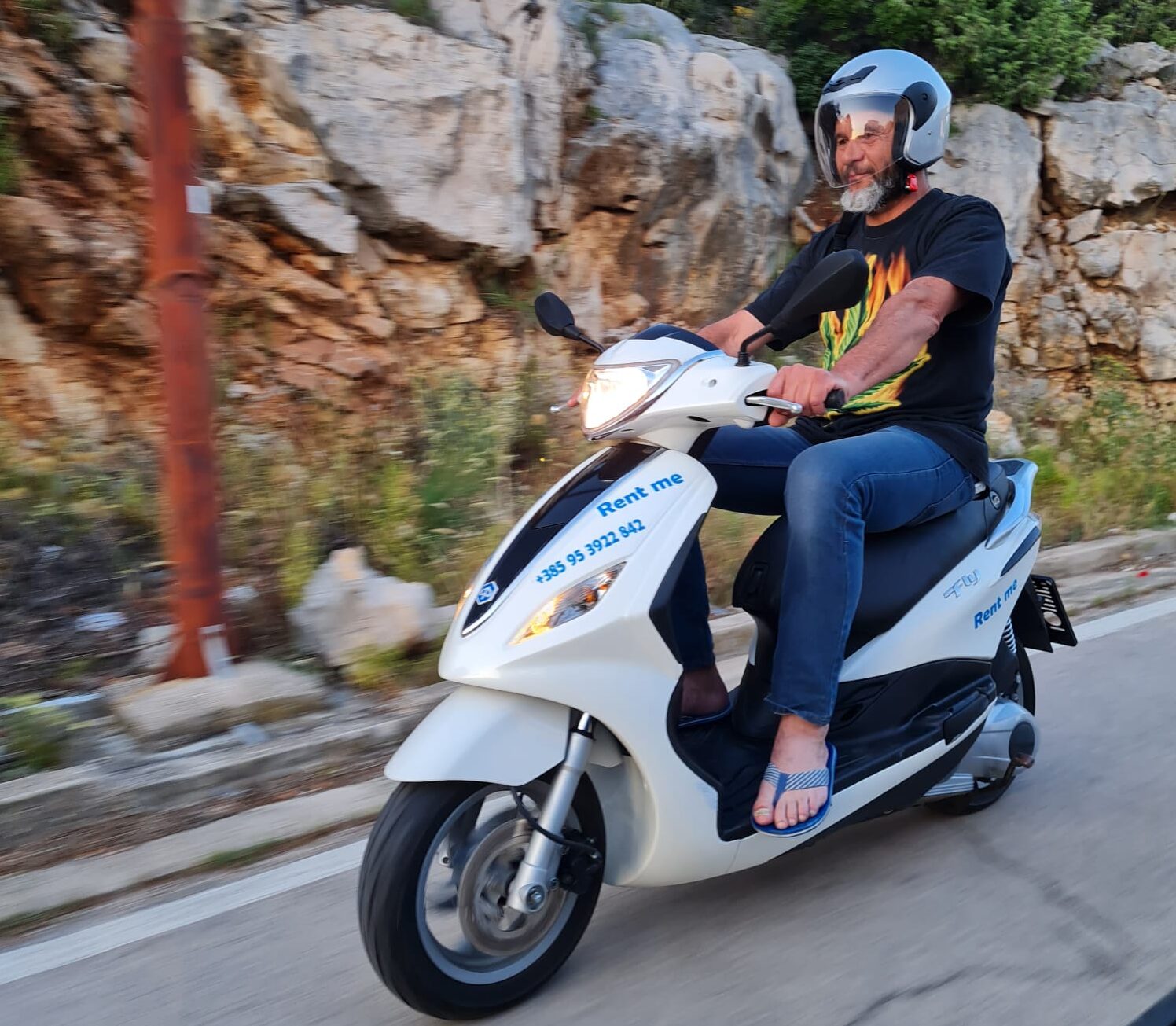 The famous and strong Italian scooter is the right choice for all city challenges
NOTE! To rent a 125 cm3 scooter, you need an A1 driving license.
The small and most popular scooters among the locals will give you the best experience of Šibenik through its mobility and agility
A well-known Italian handsome fella who will look good at all times and do every job in front of him. It will win you over with its attractive appearance and low fuel consumption.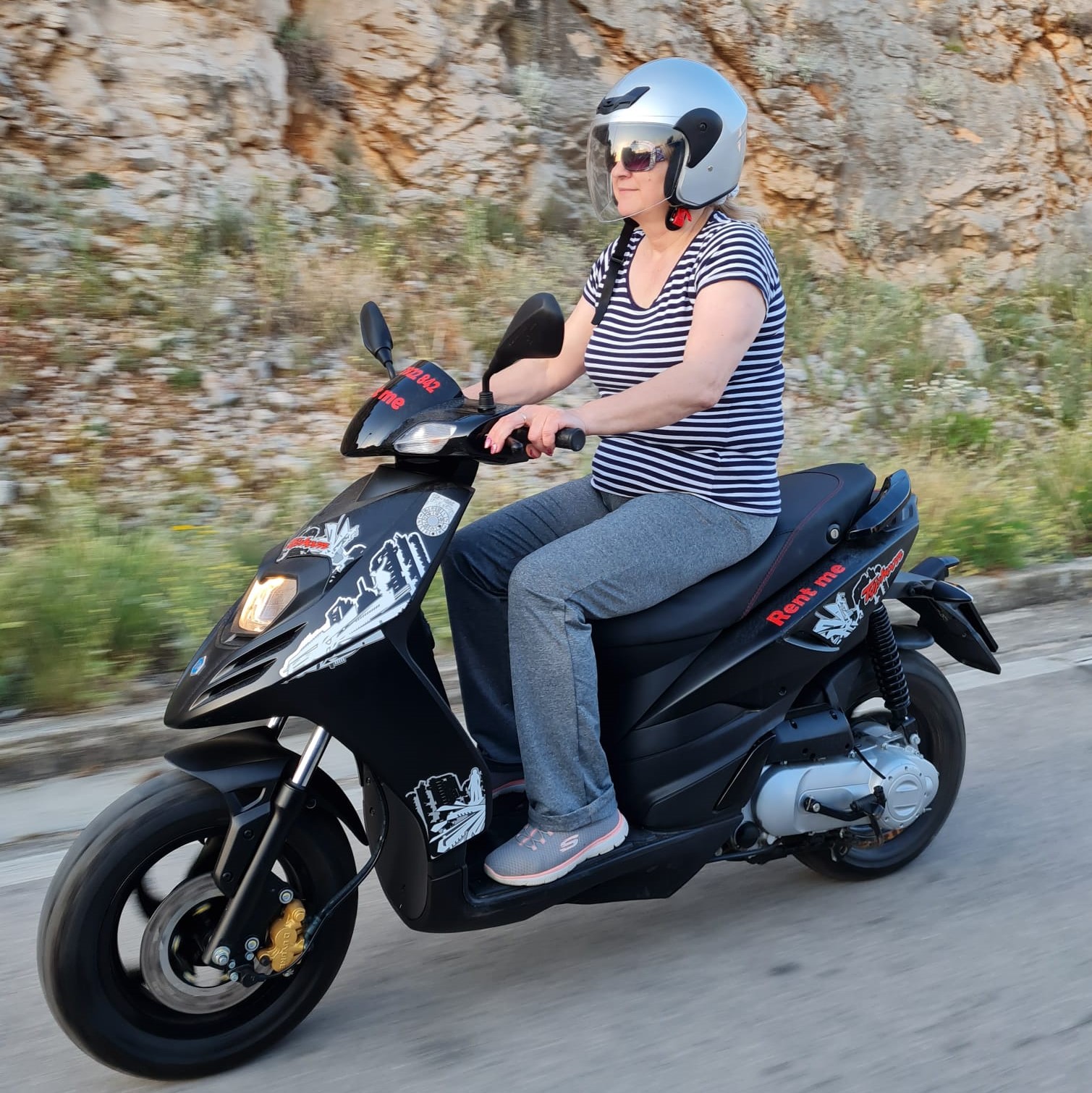 A durable Italian scooter will solve any task put upfront him and always look wicked with his street look. He is a real fuel saver and a favorite of the local population.
The most popular and most durable small motorcycle is a dream for all lovers of small scooters. With his performances, he leaves the competition far behind.
This small French scooter justified its French origin with its design, but with its durability and performance, it refuted all the prejudices that are said about French manufacturers.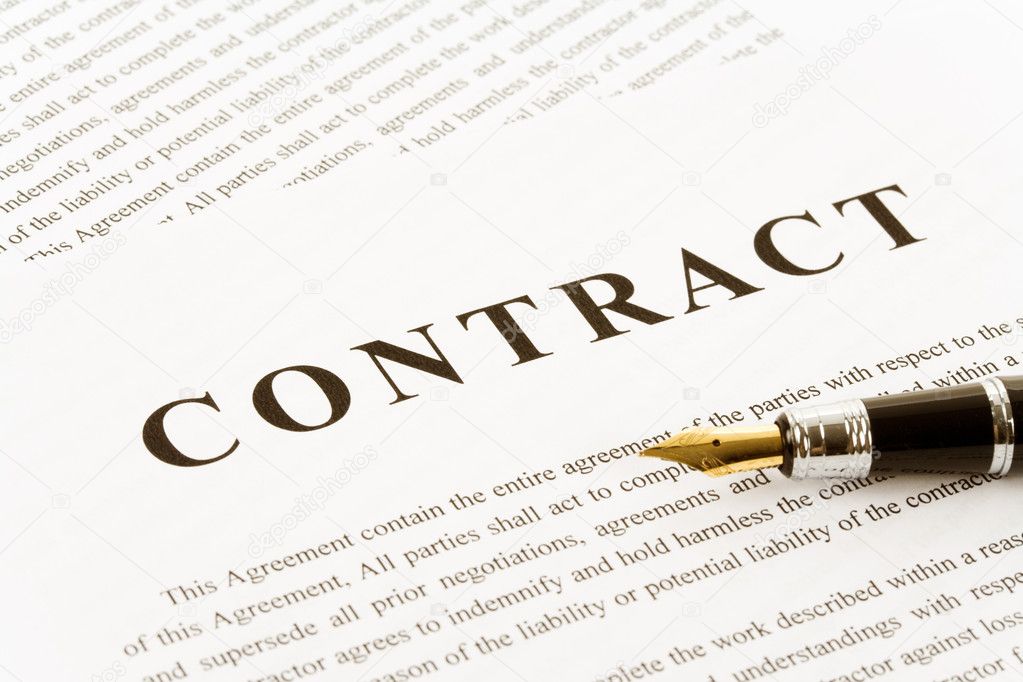 When renting any of our scooters, the person who rents motorcycles must have a valid Driving License B category (A1 category for motorcycles up to 125 cm3). Before renting, a contract is signed that obliges you to increase the correct motorcycle which is visually inspected before and after rent. If damage is noticed on the motorcycle, the person renting the motorcycle is obliged to pay it. By renting a motorcycle you get at least one helmet (the other helmet is on request) which you must wear while riding, in case you do not wear the same insurance, will not cover the damage or cover treatment, and the same is punishable by Croatian law. All our contracts are in two languages.